Thanks to interactive Conversations increased Sales Opportunities
In 2015, Lusee (originally Live Paper) was launched as an Innosuisse project. Lusee then established itself as a start-up, emerging from the collaboration of universities with Hypothekarbank Lenzburg. After 2020, the foundation of Lusee AG was completed. Lusee's mission is to make advisory meetings more experiential. It transforms advice into an active, personalized and unique experience and thus helps to understand complex topics faster, better and more sustainably and to retain them longer.
Initial Situation
Still nowadays, a consulting often takes place on paper or a screen. On that way the potential of exchange and content can not been exploited. Lusee has made it its mission not simply to improve this consultation, but to revolutionize it. Conversations are digitally augmented and enhanced to leave a lasting experience with the conversational partner. Through a lamp screen, elements are projected interactively on a table. A sensor makes it possible to interact directly with the software by means of objects such as papers, tokens (objects on the table) or by touch. Even handwritten notes on paper are recognized and evaluated in real time.
isolutions was hired by Lusee as development support to extend the team of frontend developers and to complement it with seniority, since important deadlines and decisions were pending for which Lusee itself had no more implementation capacity free. The solution was already partially in place at this point, but new features and enhancements were needed for new customers. In addition, Lusee wanted to bring the functions into a standard application and build a framework that would enable customers to add new applications independently.
Solution
isolutions completed the frontend team of Lusee to finalize the product. The JavaScript Electron Framework and the HTML / JavaScript apps based on it were further developed and finalized with the help of isolutions. The specialists from isolutions were integrated into the existing Scrum team at Lusee and together improvements to the product and process could be driven forward. The collaboration was kept transparent and agile thanks to regular reviews. Lusee's platform was designed for customers so that it can be independently developed for their own applications. This saves customers a lot of time and money when implementing their own use cases.
The regular visits to Lusee helped to build an honest customer relationship based on trust and partnership. Thanks to this trust, isolutions was able to approach and solve problems for and with Lusee in an advisory and coaching capacity. Lusee was also accompanied and actively supported by the isolutions team during customer visits and presentations.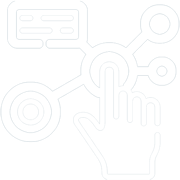 high wow effect during consulting sessions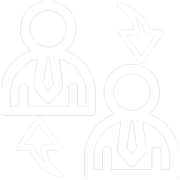 increase of common understanding
%
higher sales opportunities
Benefits
Consultations are interactive and the customer can take an active role in the conversation.
Thanks to the visualization of plans, workflows, processes and content, a common understanding can be achieved more quickly.
By using different media, complex topics can be explained to customers more easily and better.
Due to its intuitive operation, Lusee can also be used in self-service, e.g. at trade fairs or in fairs or in museums, schools as a tool for knowledge transfer.
«Working with isolutions has shown us what it means to have truly professional support. Their experience, flexibility and the ease with which they have joined our team have impressed us and helped us to achieve our goals faster and more successfully. We especially appreciate the fast and effective problem solving as well as the continuous support that the isolutions team provides us.»