Career
Join the isolutions Team
Want to shape your own life and our customers' future? We give you the opportunity to make your mark in our growing company. Whether you are a talented jack-of-all-trades, a tech whiz, passionate about making customers happy or just generally enthusiastic about what you do, we develop tailored IT solutions for our customers with ambition and passion. Our corporate culture is all about entrepreneurship, team spirit and open communication. If you are passionate about Microsoft technologies, enjoy working on exciting projects for a diverse customer base and want to collaborate with our fantastic specialists, we want to meet you.
No matter which office you choose to work in (we have four in prime locations) or if you prefer to work remotely, and no matter what discipline you choose (we also have a lot of them), there are a few things we all have in common: Passion, curiosity and enthusiasm. Inspiring and engaging others is in our nature. Ready to join our team? We look forward to receiving your application!
Job Vacancies
Job opportunities for you
Did you not find anything suitable?
We are also happy to receive unsolicited applications at isolutions. We are always keen to hear from talented individuals.


You can also register for our job alerts, and we will let you know about any new vacancies.


You want to know who isolutions is and what makes us tick? Then come with us on our tour of the Zurich office. 
Employees Stories
Employees and their Stories
Borna Cisar | Head of Cybersecurity
Safety is one of many Hobbies
Borna, our Head of Cybersecurty, not only loves security and therefore protects companies from attackers - No! Borna also has other hobbies. Fortunately, he also has time for them. #becauseyoucount
Sophie Furest | Technical Consultant
Employee Experience: Culture and Technology in Symbiosis
After four knee operations, Sophie has discovered cycling for herself. Thanks to isolutions, she can always pursue her hobby - be it on the way to work or thanks to the flexibility she enjoys at isolutions.
Micha Stauffer | Power Platform Consultant
Micha came, went, came again and conquered.
Micha Stauffer was a Technical Consultant and Account Manager at isolutions for eight years. After a brief excursion into the corporate world, he has returned to live out his passion as a Power Platform Consultant.
Benedikt Meier | Head of Modern Work
From a World Tour to the world-class isolutions
Benedikt Meier joined our team around six years ago. In our interview, he talks about his career and gives us an insight into his career at isolutions.
Alessandro Graf | Head of Business Development
Sales Talent with Power (literally)
Alessandro is not only a likeable and talented salesman - he has especially stamina. And this endurance has power! He pursues his hobby - martial arts - with power.
Ignacio Cepa Sandi | Power Platform Tech Lead​
Power Platform Powerhouse: Nacho's Success Story
As Power Platform Tech Lead and #MVP, he is committed to raising awareness of the benefits of #PowerPlatform among customers and employees alike. Thanks to the many possibilities for implementing apps quickly and easily, Nacho is convinced that Power Platform is an absolute game changer. With his YouTube channel, he reaches a large community and shares his experiences, latest trends and learnings with his subscribers.
Linus Niederhauser | Data Analyst
Linus: Future Shaper in Data Science!
#DataScience for better decisions! Linus Niederhauser came to his #Passion «new technologies» through his profession as a #DataAnalyst. As a #FutureShaper, he is always on the lookout for the latest trends and technologies in order to learn about them, test them and integrate them into customer projects whenever possible. To ensure that his findings deliver lasting added value, he was an active speaker at the «synapse» event organized by the Azure User Group Zurich. As an alumni of the University of Applied Sciences Graubünden, he was also invited to participate in a podcast episode of the «making a difference» series.
Jack Brüger | Power Platform Consultant
Empowering Power Platform: Jack's Community Building Quest
Know-how exchange at its best! Through his participation in Microsoft's Business Application Modern Consultant Program, Jack Brügger has rekindled an old passion of his: community building in the area of Power Platform. As a FutureShaper, Jack is driving the exchange of know-how in this community, has already organized the first meeting in Switzerland and shares news and trends with like-minded people on his blog. Find out more in our video.
Benefits
isolutions - the way we are and work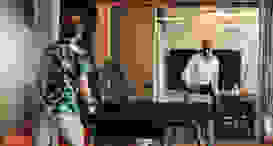 Three cheers for Team Spirit
We work together and for one another. Everyone has their own responsibilities and brings their own personality and ability to the job. But there's always time for a game of ping-pong or an after-work beer. #teamwork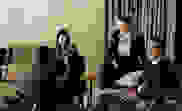 Work-Life Balance, Home Office and Workation
How do you work? We believe in a hybrid model for maximum efficiency, which allows you to work flexibly. Do you want to combine work and vacation? Whether in the isolutions office, from home or workation - we make it possible. After all, a healthy work-life balance is important to us! #wecareaboutyou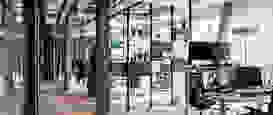 Central Locations
All of our offices – Bern, Zurich, Basel and Barcelona – are centrally located, so they are well connected and have good transport links. #stayconnected #whereveryouare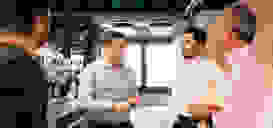 Flat Hierarchies, open Feedback and corporate Culture
We believe in the skills and abilities of every employee. With us, it is not about climbing the career ladder – specialist and management skills are valued and rewarded equally. With us, you can get involved and make a difference. Exchange, open communication and feedback are all part of our corporate culture and are actively put into practice.
So we can achieve success together. #bettertogether

Events are in our DNA
Hard work should be rewarded! We always start the year with our SnowBootCamp, end the summer with a summer party and round off the year with a big Christmas party. But we also celebrate our successes throughout the year with quarterly parties, happenings and get-togethers – with the team and with clients. #celebratesuccesstogether #morefuntogether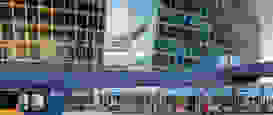 For the Sake of the Environment
Thanks to our central locations, our employees can easily travel to the office by public transport. We offer all our employees a Half Fare Card to use on their commutes to and from work. And business trips are, of course, fully covered. #travelandwork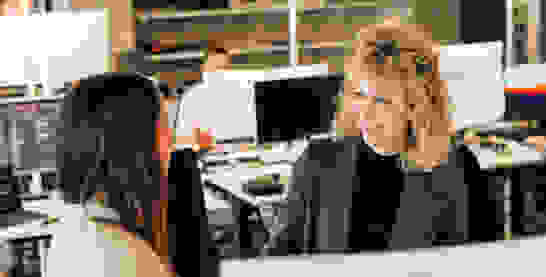 Employee Promotion and Development
Not only do we shape the future of our customers, we also offer our employees development opportunities – individually tailored to their personal needs. #shapeyourcareer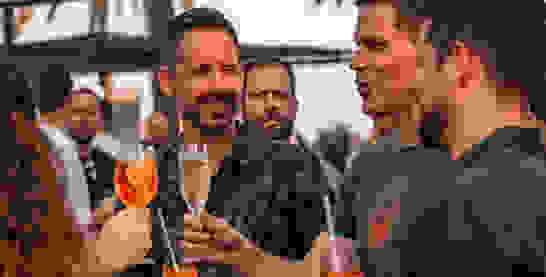 Holidays can also be extended
Because we want our employees to be able to relax, isolutions gives you 27 vacation days a year! You are fond of traveling and want even more vacations? No problem! At isolutions, you can buy up to 1 month of additional vacation days! #rechargeyourbatteries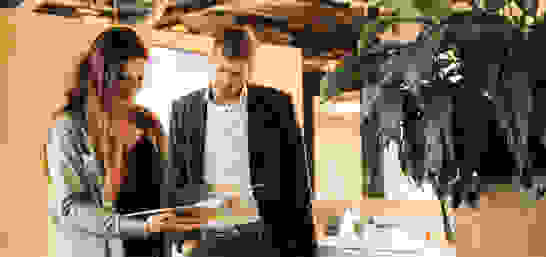 + 1 Week of Corporate Social Responsibility
Give something back to the world and your fellow human beings! We want to encourage our employees to do good. That's why we give every employee an extra week of leave for social commitments. #getinvolved #socialresponsibility #charity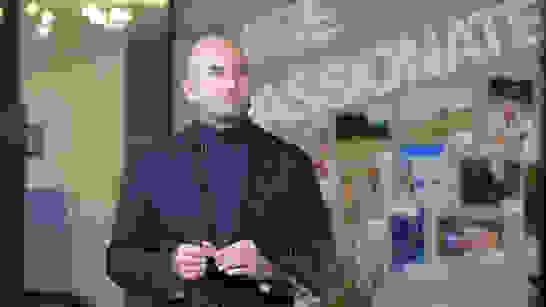 zäme rede
We always start the week together: Every Monday our CEO introduces the week, inspiring employees with their stories and celebrating their successes together. And refreshments are always provided. #mondayslikethis
Culture
Our Values
The only way to achieve great things is to be inspired and follow your passion. For us, inspiration and passion are key to achieving our goals. Our work is shaped by a passion for people, technology and processes.
Curiosity enables us to solve problems quickly and with a great deal of inventiveness. We're already thinking about tomorrow's trends today. This allows us to explore new perspectives and develop innovative solutions for our customers.
We work with people and always provide support where they need it. Whether customers, employees or partners, everyone can count on us to listen to them, understand their expectations and keep our promises.
Respect, Tolerance and a Culture of open Feedback
Respect, tolerance and open communication help us foster a good team spirit. Everyone can get involved, give open feedback and contribute to agile collaboration.
People are our passion. Great, unique people help us achieve our vision. We believe in our team!
We love going the extra mile for our customers. We gain and retain the trust of our customers by ensuring open and honest communication at all times.
Founded in Switzerland in 1999 and still true to our roots. We believe in quality, punctuality and reliability.
The three founders are still at the helm, successfully navigating our isolutions ship through the waters. Every two years, they rotate the position of CEO among themselves. This keeps us dynamic, agile and open to new ideas.
As Visionaries, we are always looking to the Future!
Right from the start, we have been thinking outside the box. We passionately communicate our vision to the outside world and inspire our customers. Together with our customers, we want to shape the future.
Awards
Yet another Reason to join isolutions!
We are constantly working on ourselves and believe in creating a good employee experience. We work with the latest technologies from Microsoft to provide a modern workplace for our employees. And it is paying off! We are so proud of our awards.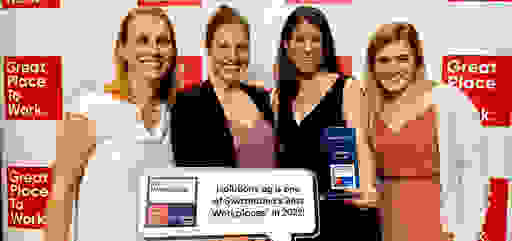 isolutions is the Microsoft One-Stop-Shop
Our expert knowledge and extensive practical experience have already earned us several awards from Microsoft:


Join the isolutions Boat.

Why wait? Now is the Time.

Join us!
%
of the isolutions employees have fun at work
%
employees take care of each other
%
believe we can make an important contribution here

We are passionate about what we do and together we get better. We want to share this experience and empower people.
We love what we do and we want to continuously improve. That's why we set up the isolutions Academy. The Academy offers training in a broad range of topics, from internal promotion programs to external training on the latest Microsoft products.