CRM Consulting
Additional Potential in Customer Management with Consulting Support
Strategic CRM Consulting for Experiences that inspire Customers
We define customer relationship management as a management and organizational principle that is integrated throughout the company. It is based on a customer-centric culture, with optimized processes and modern technologies driving the long-term success of the company. You can use data from CRM to better understand your customers' behavior.
We respond to the individual needs and maturity of your company. Using our tried-and-tested frameworks and CRM assessments, we can show you any areas where you have room for improvement. We help you to efficiently design and implement modern work processes to equip your employees for an improved customer journey and experience. Together, we shape your digital working methods.


Software Evaluation
The evaluation of the appropriate software solution and the right implementation partner are critical and decisive success factors of a CRM project. We advise you with our experience in the selection of partners.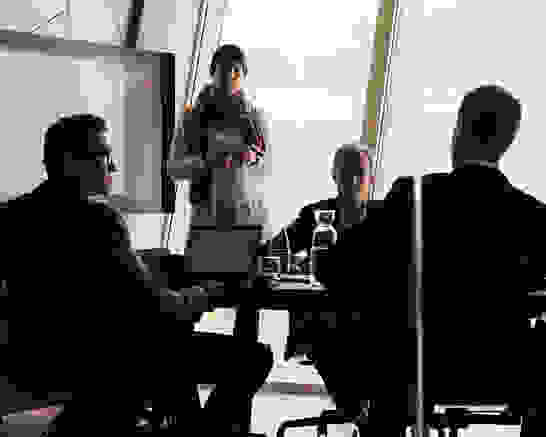 Increase CRM Efficiency
The introduction of a CRM system is the beginning, the goal is to successfully implement the principle of CRM. By means of CRM assessments we can identify the potentials in the company and start where the highest effect is achieved.

Optimize Processes
Process optimization in sales, marketing and service is nowadays carried out hand-in-hand with system implementation. With our CRM system experience, we can design processes that work in practice and are ideally supported by CRM systems.
Methods
Strengthen your Customer Relationship with a holistic Approach
CRM Assessment and Frameworks
Let's turn your CRM vision into reality. In a first step, we evaluate your current status and potential. In a free of charge CRM assessment, we discuss your goals and develop a CRM roadmap. In further workshops, we use our frameworks to define the CRM strategy and which measures can be implemented in which fields of action in order to optimize customer relationship management.


Benefits
Services included in our CRM Consulting
Together, we shape the contact management, sales management and productivity of your employees – all with the aim of understanding, improving and expanding your business relationships.
CRM envisioning and evaluation
CRM assessment and workshops
Individual CRM consulting
Change management and project management
Customer journey / customer experience
From cultural Change to technological Implementation -

we support you

.