Application Modernization / Development
App Modernization
Modernize your Applications for higher ROI
Propel your Business with modernized Applications
Intelligent companies are modernizing their application landscape to support innovation, optimize work processes and reduce costs. Application modernization is all about having the right cloud architecture. Our goal: Develop a suitable, individual modernization strategy for your company and offer the best implementation strategy for upgrading your applications. With the isolutions App Modernization Starter Package you not only get a forward-looking consulting service, but you also get:
Decision-making basis: Clear understanding of professional and technical possibilities
Basis for subsequent implementation
Involvement of relevant stakeholders
Gain senior management as a project sponsor
Transparency on costs, procedures and planning
Protection of investments through an iterative approach
Benefits
Benefit from Resilient and future-proof Business Applications
Changing business models, rapidly evolving technologies and changing customer needs require applications that are flexible, future-proof and transformative.
High Degree of Scalability and Performance
Cost-efficient Operation (pay what you see)
High Level of Security and Reliability
No time-consuming Deployment
Connection to existing Data Sources and Systems
Checklist
Use the Checklist to see if your Business can benefit from App Modernization
Not very user-friendly
Speed, mobility and availability no longer meet today's expectations. The software is inefficient and unpopular.
Problems with scalability
The application becomes more cumbersome as the amount of data increases.
No enhancements or new functionalities
Due to the old technology, new business requirements can no longer be implemented as desired and at good value for money.
High operating costs
Operation, maintenance and development are complex and expensive.
Inadequate ability to evaluate and further process data
Data stored in the system can only be made available for evaluation in other systems with considerable effort.
Lack of expertise for adjustments, updates and patches
Expertise required for adjustments and bugfixes comes from individual employees or external specialists.
Risk of failure
Have you already experienced multiple system failures?
Is one or more of these issues familiar to you? Then it is time to modernize your applications.
Our experienced developers and architects help you transform your business processes with modern and cloud-based apps and workflows on Azure. In addition to C# and .NET, we also use open-source solutions and modern web technologies such as ReactJS. We would be happy to discuss the possibilities of Azure Cloud Services with you. Artificial intelligence (AI), the Internet of Things (IoT) and the use of data analytics (big data) will propel your applications into a successful future.
Starter Packages
Packages: How to start your app modernization or app development
Having issues with your old Access, Lotus Notes/Domino, VB or .NET applications? Want to minimize the risk of failure and get ready for the cloud? We help you transform, digitize and automate your company by modernizing applications to digitize business processes and workflows.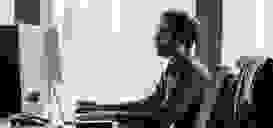 1. Step
Envisioning
Starting point for modernization projects
Discuss your starting point
Overview of the Microsoft ecosystem
Identification of solution options
Examples for App Modernization
Duration: 2 hours
Location: online or at isolutions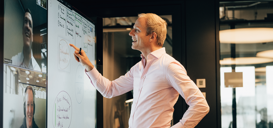 2. Step
Analysis and solution
Analysis and solution
Recording of the actual situation of the application
Creation of solution sketches
Discussion of solution concept
Finalization of documentation
Further procedure
Duration: 2 workshops 3 hours each
Location: online, at isolutions or on site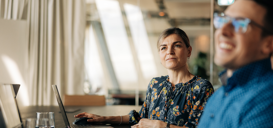 Presentation
Presentation for management
Presentation of solution concept
Roadmap and cost indication
Discussion and questions
Further procedure
Duration: 2 hours
Location: online, at isolutions or on site
Contact
Do not hesitate to contact me.
Bill Staub
Business Unit Lead Business Solutions
Dipl. Ing. Informatik FH, Executive MBA