Enterprise Experts
Our IT Experts provide you with the Expertise you need
A reliable IT partner makes sure your business runs smoothly. We advise you on implementing projects and help you with staff shortages. We tailor our services to your needs – whether providing experts, entire teams, skills or an experienced project team.
Many companies today rely on the support of IT companies, as it would be too time-consuming and costly to develop the necessary knowledge and skills internally. isolutions can help you by providing experts and offering you the perfect personnel solution. With external IT support, you'll stay up-to-date with the latest technology standards, benefit from extensive and experienced specialist knowledge and receive quick assistance – all while increasing your security. We provide you with a secure environment, so you can focus on everything else.


Experts
Benefit from our IT Experts
Architects
Every IT implementation starts with a stable solution architecture that takes into account the manufacturer's specifications, the characteristics of the peripheral systems and any existing best practices. Our architects will lay the foundations for your development over the coming years. We pay close attention to your cloud security – all our IT experts are CCSP (Certified Cloud Security Professional ISC2) certified.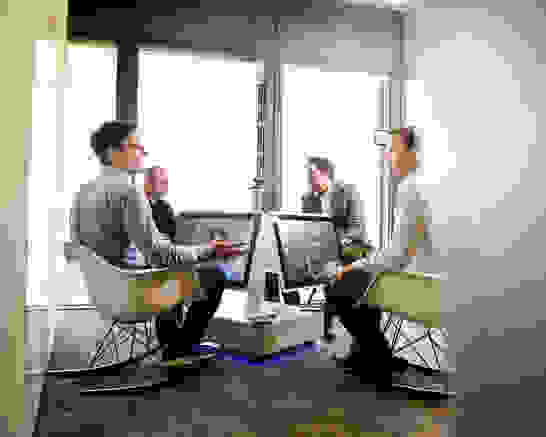 Engineers
IT solutions should not only be developed quickly, but also sustainably. Our engineers ensure implementation is in accordance with best practices and manufacturer specifications. We take care of documenting the solution and make sure it is put into operation according to your specifications.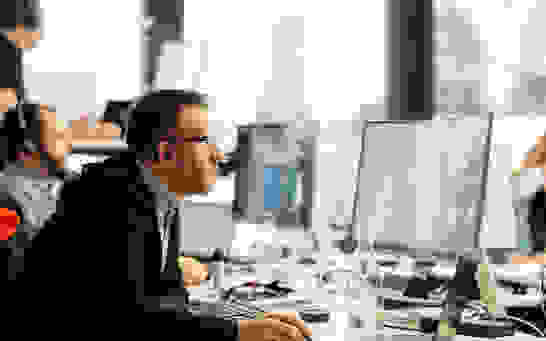 Operation Engineers
Our operation engineers ensure your operations remain stable. We also help you to embed the agile mindset in your organization and to get to grips with the operation of Microsoft 365 and Azure.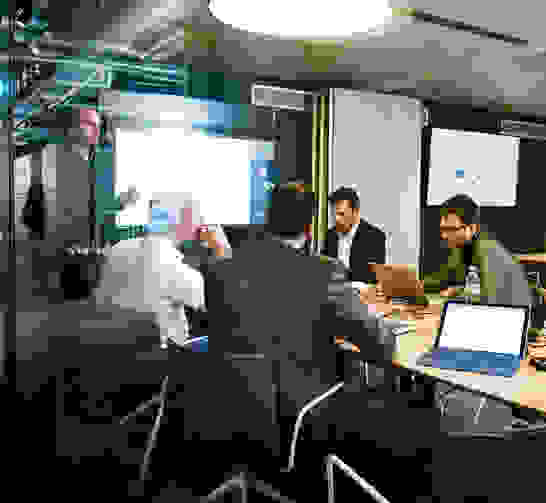 Expertise
You can benefit from the Expertise of our Employees
Expertise
With the in-depth expertise of our employees in the fields of architecture, engineering and operations engineering, we are happy to support you in the following areas:
Identity and Access Management
Microsoft Teams
Microsoft Teams Phone
M365 Modern Endpoint Management (customers & mobiles)
M365 Communication Services (Exchange & Teams Online)
M365 Security and Compliance
M365 Threat Protection
Azure Cloud Data Center Setup and Migrations
Azure Virtual Desktop
Azure PaaS services
Azure IaC
Microsoft Advanced Specialization
Thanks to the outstanding commitment of our employees and many years of practical experience, we have already been certified in 11 areas of the Microsoft Advanced Specialization.
User Adoption & Change Management
Calling for Microsoft Teams
Custom Solutions for Microsoft Teams
Meetings & Meeting Rooms for Microsoft Teams
Teamwork Deployment
Endpoint Modernization
Identity and Access Management
Threat Protection
Microsoft Information Protection & Governance
Microsoft Windows Virtual Desktop (WVD)
Low-Code Application Development
Technology
isolutions is the largest dedicated Microsoft One-Stop-Shop in Switzerland
Microsoft 365
We help you implement Microsoft 365 solutions in your company and integrate them into your existing peripheral systems. We have proven experts in the enterprise environment – from analyzing the initial situation, to implementing collaboration and communication, through staging automation.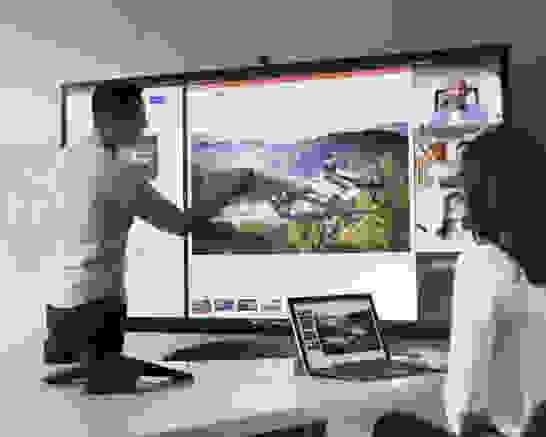 Microsoft Azure
Microsoft Azure platform provides many services for you to use, but the complexity lies in choosing and delivering the right services. Our specialists in Identity & Access, Infrastructure as Code (IaC) and Infrastructure as a Service (IaaS) will help you avoid costly errors and design a sustainable architecture that meets your future needs and matches your specifications.

Additional Technologies
Despite being the largest Microsoft partner in Switzerland, we don not just implement Microsoft solutions for our customers – our expertise also includes components from third-party manufacturers that help us to achieve our goal of providing a secure and cost-effective solution. These include solutions from CyberArk, Securosys, Simeon Cloud, Luware, PrivaSphere, SEPPmail and SkyKick.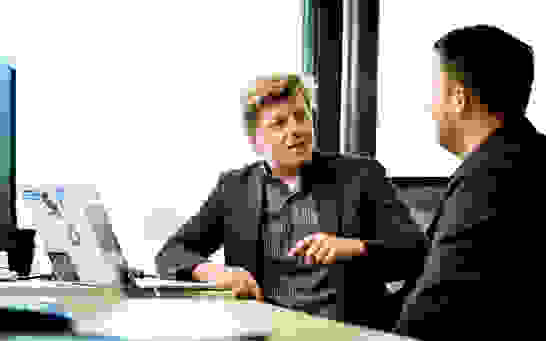 Solutions
As one of the most comprehensive Microsoft partners in Switzerland, we naturally also develop solutions for our customers that help them to operate their public cloud infrastructure even more securely and reliably or to supplement missing functionalities. Feel free to contact us for customized solutions.
M365 Staging & DevOps
Simeon Cloud Partnerschaft
M365 Privileged Access & Session Management
Cyberark Partnership
Microsoft Double Key Encryption (DKE)
Securosys Partnership
Teams Contact Center Solutions
Luware Partnership
Exchange Online E-Mail Encrypton
SEPP Mail Partnership
M365 Backup Solution
Skykick Partnership
User Experience Monitoring
Riverbed Partnership
M365 Staging & DevOps
Simeon Cloud Partnerschaft
M365 Privileged Access & Session Management
Cyberark Partnership
Microsoft Double Key Encryption (DKE)
Securosys Partnership
Teams Contact Center Solutions
Luware Partnership
Exchange Online E-Mail Encrypton
SEPP Mail Partnership
M365 Backup Solution
Skykick Partnership
User Experience Monitoring
Riverbed Partnership
M365 Staging & DevOps
Simeon Cloud Partnerschaft
M365 Privileged Access & Session Management
Cyberark Partnership
Microsoft Double Key Encryption (DKE)
Securosys Partnership
Teams Contact Center Solutions
Luware Partnership
Exchange Online E-Mail Encrypton
SEPP Mail Partnership
M365 Backup Solution
Skykick Partnership
User Experience Monitoring
Riverbed Partnership