ISV Partner Program - Time to take off
Overview
ISV Partner Program at isolutions
isolutions was once a start-up, too, so we know about your challenges. We know exactly that it takes not only a good idea to grow out of its infancy, but a product that is ready for the future and can keep up with market demand.


From Concept to Project
We understand you. We recognize that you are facing different questions and issues. On-premises models are being phased out more and more and your customers increasingly prefer a secure solution from the cloud, while they increasingly want subscription models such as Software as a Service. At the same time, customers are increasingly demanding that your solution can be connected with other products from the cloud and is represented in the marketplace. Today, this is one of the most important success factors for your product to keep up with the competition.
Going to the cloud raises many questions, both technical and business. You want to find the right architecture for your cloud solution, migrate to the cloud, ensure scalability, protect your solution from attacks, consider data protection and compliance, and respond quickly to changing demand. You also want to offer different pricing models for your customers.
We will stand by your side as you transform to the cloud or help you add value in the Azure Cloud. From the consolidation of the foundations for your business to the concept and migration to the advancement of your project and the multiplication of your software, you can count on us holistically.
We help you grow
You're already in the cloud? All the better. Then we can show you how to further develop your product and get even more out of it. We can help you place your solution in the marketplace, promote it and embed it in existing solution landscapes using connectors, for example.

Did you know that Microsoft supports Independent Software Vendors (ISV) and start-ups with funding? We can help you take advantage of this partnership.
ISV Journey at isolutions
No matter which step you are at, together we achieve more
Get in at the point where you need support. No matter how far you gave come, we will help you at every step - regardless of how far you want us to take you. In the Journey you can recognize different Steps, which creates an orientation for you. 
Without any obligation: Let's check your possibilities together in a 2h free Envision Workshop. Contact us for an appointment.
Benefits
Benefits of the ISV Program
Increased Security thanks to Cloud Migration
Scalability of the software
Reduction and Optimization of Costs
Networked Ecosystem (Marketplace, Connectors)
Structured Processes and increased Productivity
Automate Processes around the Product
Ready for further Innovations
Why isolutions
Why become an ISV Partner of isolutions
The Microsoft One-Stop-Shop in Switzerland
As a leading Microsoft partner in Switzerland, we create digital working environments for our customers that foster creativity, enable intelligent collaboration and create positive customer experiences. We help you not only with technology, but also with your business.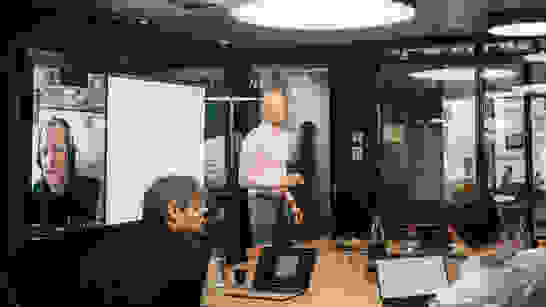 Long-time Microsoft Partner and multiple awards
isolutions is 5x Microsoft Partner of the Year: 2022 among others in the category «Swiss Business Applications».
2019 Country Partner of the Year.
Microsoft Advanced Specializations furthermore in Low Code Applications Development.
Microsoft Solutions Partner Designation in all six categories: Business Applications, Data & AI, Digital & App Innovation, Infrastructure, Security and Modern Work.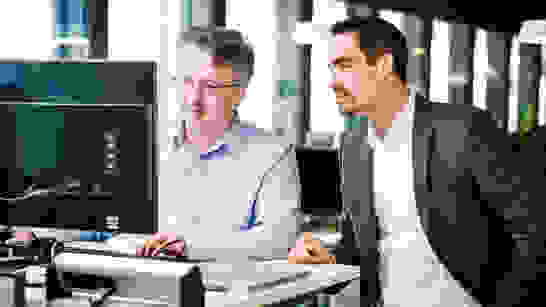 Even a start-up and still owner-managed
Our recipe for success is based on the rule of three: empowered employees lead to happy customers, who in turn attract new customers. That's why we strive to shape the digital workplace - also in collaboration with young and dynamic companies. Together, we are shaping the digital future.



Experts with years of experience on cloud migration, app development and low-code technology
>
Swiss ISV and SMEs accompanied into the cloud
>
Employees who have already founded a company themselves.
We want to be your long-term partner and celebrate success with you.