Technical Consultant M365 - Doc Brown for the Digital Workplace (m/f/d)
Job Description
Want to be the next Doc Brown for the Digital Workplace?
Want to take the leap into the future of the digital workplace with Marty McFly and the rest of our awesome crew? Then we are looking for you! Get infected by the isolutions experience and experience a team that is burning for the cause, supports and challenges each other.
This is what you get up for in the morning:
A leading role in one of our project teams as the main person responsible for the technical consulting of our customers: from conception, through implementation, to the successful introduction of our solutions.
Exciting tasks in the area of requirement engineering as well as consulting and the technical implementation based on state-of-the-art Microsoft technologies.
A seasoned project team, consisting of project managers, developers and engineers, with whom you can implement even the most demanding customer requirements in an enterprise environment.
The opportunity to work independently on projects in the SME environment with a junior consultant at your side.
A team that is passionate about the technical aspects of modern collaboration and willing to go the extra mile for excellence.
The unique chance to make time travel possible in the first place with your revolutionary ideas (keyword: condensation of the time flow).
We would like you to:
That you are a consultant with heart and soul. This means that you recognize customer needs quickly and accurately, can demonstrate pragmatic approaches to solutions and know how to implement them efficiently.
At least 2 years of experience with the implementation and development of SharePoint, Teams and other Microsoft 365 features.
A (technical) university degree in business information systems or computer science.
A level-appropriate communication with our customers and a strong service mentality.
A passion for technology and enjoy working in a dynamic environment.
You communicate in excellent German and good English.
Pensum from 80% to 100%, main work location in Bern, Zurich or Basel as well as flexible willingness to travel in the German speaking part of Switzerland.
A positive willingness to take risks and go the extra mile.
If this sounds interesting to you and you have some initial experience in presales or technical consulting and with M365, then we should talk. These are very exciting times to come on board at isolutions!
Application Process
What does the Application Process look like?

Benefits
isolutions - the way we are and work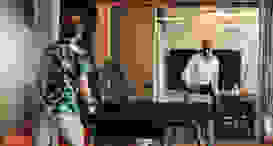 Three cheers for Team Spirit
We work together and for one another. Everyone has their own responsibilities and brings their own personality and ability to the job. But there's always time for a game of ping-pong or an after-work beer. #teamwork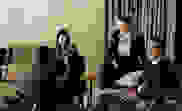 Work-Life Balance, Home Office and Workation
How do you work? We believe in a hybrid model for maximum efficiency, which allows you to work flexibly. Do you want to combine work and vacation? Whether in the isolutions office, from home or workation - we make it possible. After all, a healthy work-life balance is important to us! #wecareaboutyou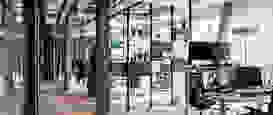 Central Locations
All of our offices – Bern, Zurich, Basel and Barcelona – are centrally located, so they are well connected and have good transport links. #stayconnected #whereveryouare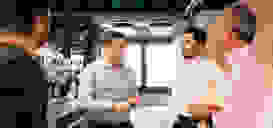 Flat Hierarchies, open Feedback and corporate Culture
We believe in the skills and abilities of every employee. With us, it is not about climbing the career ladder – specialist and management skills are valued and rewarded equally. With us, you can get involved and make a difference. Exchange, open communication and feedback are all part of our corporate culture and are actively put into practice.
So we can achieve success together. #bettertogether

Events are in our DNA
Hard work should be rewarded! We always start the year with our SnowBootCamp, end the summer with a summer party and round off the year with a big Christmas party. But we also celebrate our successes throughout the year with quarterly parties, happenings and get-togethers – with the team and with clients. #celebratesuccesstogether #morefuntogether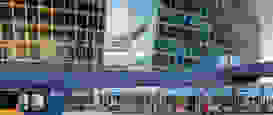 For the Sake of the Environment
Thanks to our central locations, our employees can easily travel to the office by public transport. We offer all our employees a Half Fare Card to use on their commutes to and from work. And business trips are, of course, fully covered. #travelandwork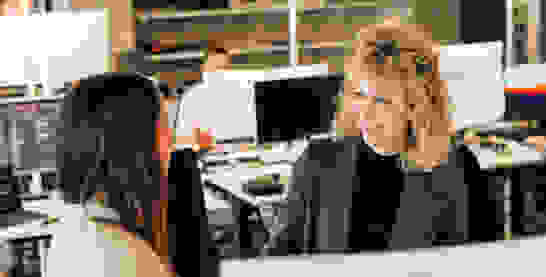 Employee Promotion and Development
Not only do we shape the future of our customers, we also offer our employees development opportunities – individually tailored to their personal needs. #shapeyourcareer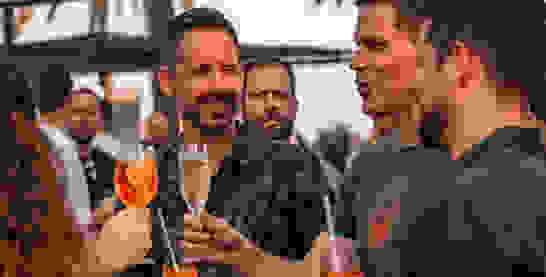 Holidays can also be extended
Because we want our employees to be able to relax, isolutions gives you 27 vacation days a year! You are fond of traveling and want even more vacations? No problem! At isolutions, you can buy up to 1 month of additional vacation days! #rechargeyourbatteries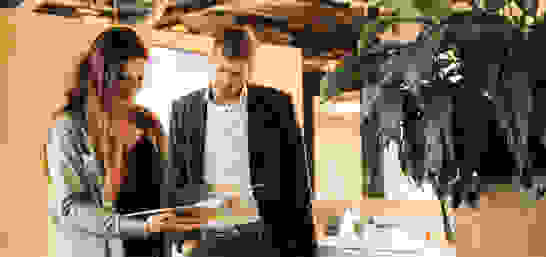 + 1 Week of Corporate Social Responsibility
Give something back to the world and your fellow human beings! We want to encourage our employees to do good. That's why we give every employee an extra week of leave for social commitments. #getinvolved #socialresponsibility #charity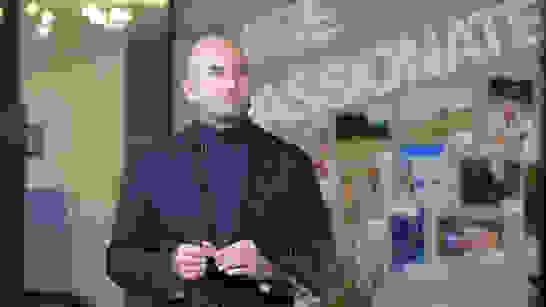 zäme rede
We always start the week together: Every Monday our CEO introduces the week, inspiring employees with their stories and celebrating their successes together. And refreshments are always provided. #mondayslikethis