Computer Scientist EFZ (m/f/d) Application Development August 2024
Job Description
Start your Apprenticeship as a Computer Scientist in the Field of Application Development
Then we are looking for you! Experience a team spirit with us, where people exchange ideas openly and directly, support each other and challenge each other in a good way. Let yourself be infected by the isolutions experience and uniqueness and become part of the symbiosis of curiosity, credibility and honesty. 
This is what you get up for in the morning:
In the first phase, you will work on the development of our internal tools - where you can get to know our company, the technologies used and our winning team from the ground up.
Afterwards, your training will lead you to our development teams, where you will gain insights into application development for SharePoint, Dynamics 365 and the .NET Framework, and where you will be allowed to actively participate in development.
During your entire training period, you will work with the latest Microsoft technologies.
Together with our young, dynamic and ambitious crew you will work on interesting projects and make our customers happy. 
You will be given the best development opportunities and are welcome to attend vocational school during your training.
Your workplace is our state-of-the-art office directly at the train station in Bern.
We would like you to:
Enthusiasm for the world of IT and the desire to turn your passion into a career.
An above-average level of motivation, independence, willingness to learn and commitment.
Good to very good school grades, especially in mathematics (min. level Sek).
A successfully completed ICT Multi-Check, ideally in the area of application development.
Willingness to continuously develop your skills and enjoy being part of a lively and growing company.  
If you have a big enthusiasm for the IT world, then apply now and start your apprenticeship at isolutions!
Application Process
What does the Application Process look like?

Benefits
isolutions - the way we are and work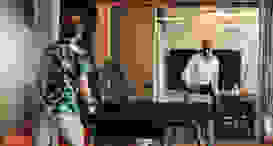 Three cheers for Team Spirit
We work together and for one another. Everyone has their own responsibilities and brings their own personality and ability to the job. But there's always time for a game of ping-pong or an after-work beer. #teamwork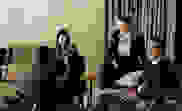 Work-Life Balance, Home Office and Workation
How do you work? We believe in a hybrid model for maximum efficiency, which allows you to work flexibly. Do you want to combine work and vacation? Whether in the isolutions office, from home or workation - we make it possible. After all, a healthy work-life balance is important to us! #wecareaboutyou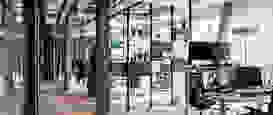 Central Locations
All of our offices – Bern, Zurich, Basel and Barcelona – are centrally located, so they are well connected and have good transport links. #stayconnected #whereveryouare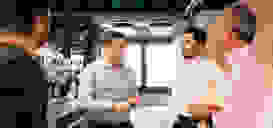 Flat Hierarchies, open Feedback and corporate Culture
We believe in the skills and abilities of every employee. With us, it is not about climbing the career ladder – specialist and management skills are valued and rewarded equally. With us, you can get involved and make a difference. Exchange, open communication and feedback are all part of our corporate culture and are actively put into practice.
So we can achieve success together. #bettertogether

Events are in our DNA
Hard work should be rewarded! We always start the year with our SnowBootCamp, end the summer with a summer party and round off the year with a big Christmas party. But we also celebrate our successes throughout the year with quarterly parties, happenings and get-togethers – with the team and with clients. #celebratesuccesstogether #morefuntogether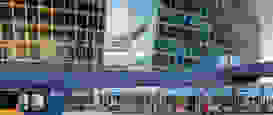 For the Sake of the Environment
Thanks to our central locations, our employees can easily travel to the office by public transport. We offer all our employees a Half Fare Card to use on their commutes to and from work. And business trips are, of course, fully covered. #travelandwork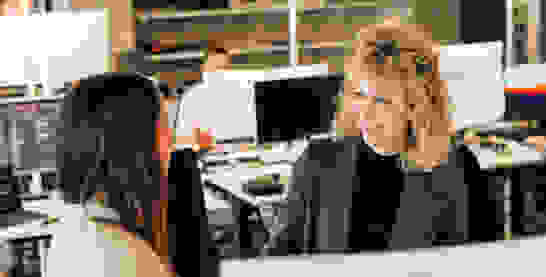 Employee Promotion and Development
Not only do we shape the future of our customers, we also offer our employees development opportunities – individually tailored to their personal needs. #shapeyourcareer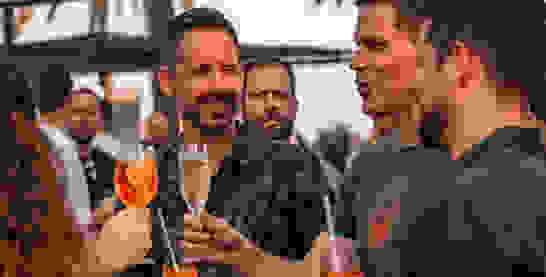 Holidays can also be extended
Because we want our employees to be able to relax, isolutions gives you 27 vacation days a year! You are fond of traveling and want even more vacations? No problem! At isolutions, you can buy up to 1 month of additional vacation days! #rechargeyourbatteries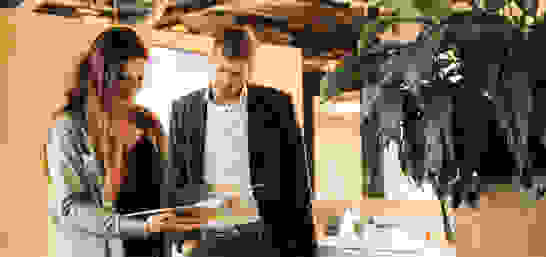 + 1 Week of Corporate Social Responsibility
Give something back to the world and your fellow human beings! We want to encourage our employees to do good. That's why we give every employee an extra week of leave for social commitments. #getinvolved #socialresponsibility #charity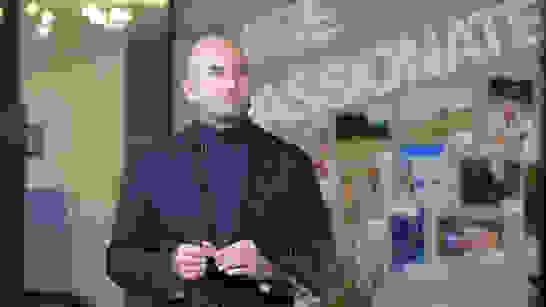 zäme rede
We always start the week together: Every Monday our CEO introduces the week, inspiring employees with their stories and celebrating their successes together. And refreshments are always provided. #mondayslikethis