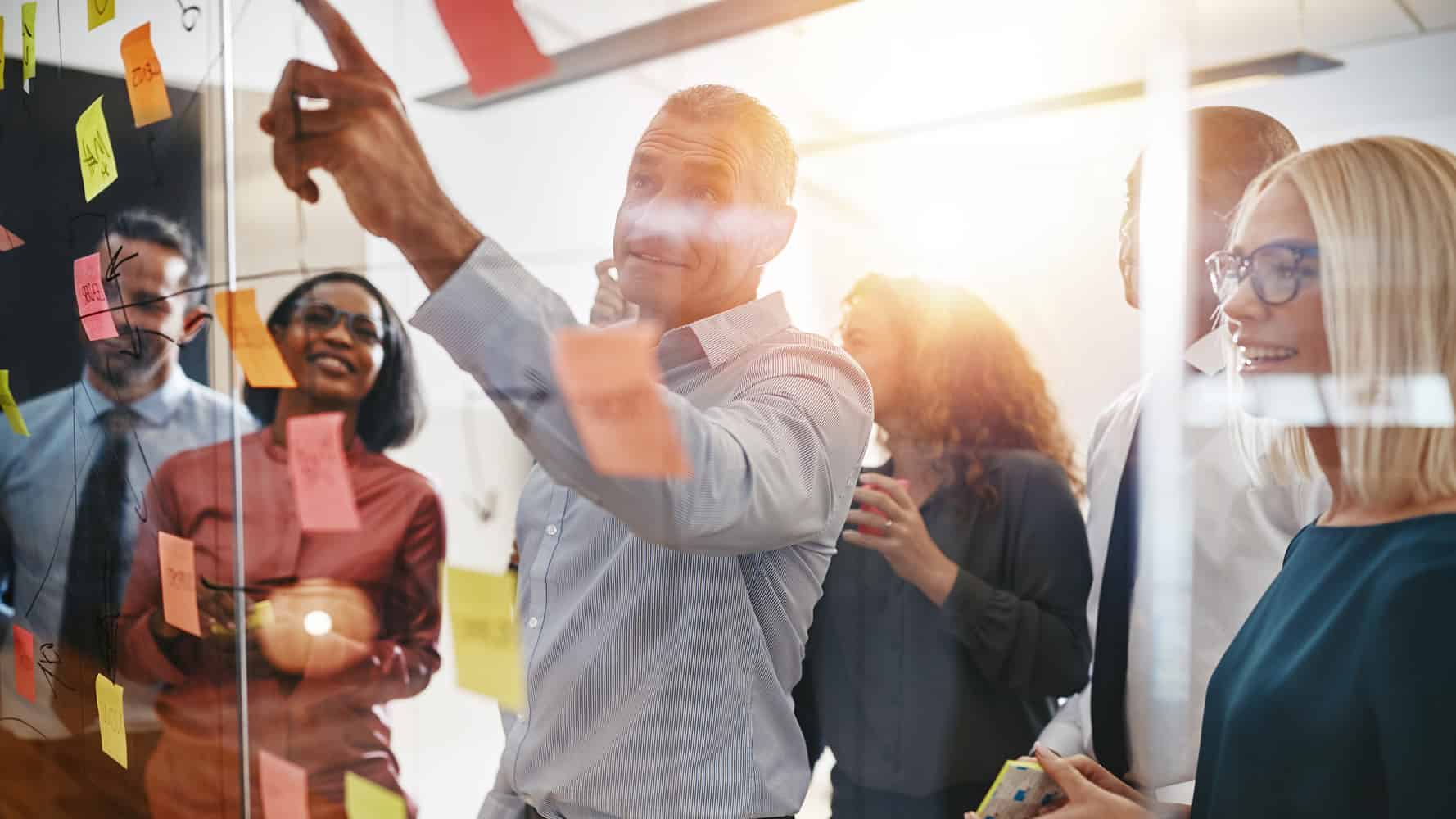 Microsoft 365 at European Collaboration Summit in Wiesbaden
Increase the productivity but also unleash the creativity that is desperately needed for working on tomorrow's business model.
At isolutions we are committed to help customers create the best employee experience possible. We are doing this by helping to implement solutions on the Microsoft 365 platform. This week I had the chance to visit the European Collaboration Summit in Wiesbaden to learn more about tomorrow's employee experience tools. Let me walk you trough my key takeaways of that conference.
#1 - Change Management, Change Management, Change Management
The world of digital tools is changing fast. Just as apps on the smartphone, the Microsoft 365 tools are constantly being improved. Having a mechanism to support users, and by users I don't mean the early adopters only but also the sceptic, is a complex but important task. This task is best achieved by creating well functioning, learning communities in which engaged employees get trained, rewarded and finally are sent out to enable their organization to achieve more.
In the isolutions academy we are currently working with two of Switzerland's largest employers on creating programs like this. There is more to come in that area.
#2 - SharePoint is sexy again
SharePoint recently received a new logo, which is somehow symbolic for the new role it deserves in the modern workplace. It is still the underlaying platform for all file related matters in Office 365 – and yes, also for Microsoft Teams. It enables features like co-authoring, autosaving of files, automatic versioning and offline capabilities. But also new features are being introduced constantly. Like the ability to open AutoCAD files and 360 degree images or the capability to gather documents from colleagues by sending out anonymous upload links.
In addition to this, Microsoft is also heavily investing in SharePoint's communication capabilities. With SharePoint home, Microsoft is adding the missing landing page for employees. Besides the rich editing possibilities of SharePoint modern pages (if you haven't checked this out, you should go to https://sharepointlookbook.azurewebsites.net), this site can also gather content such as news from all over your SharePoint environment. With the new targeting features these news can be tailored specifically to an end-user's role or function.
You would like to try out some of the modern capabilities? No problem: Go to https://provisioning.sharepointpnp.com to get beautiful example pages on your tenant.
#3 - The future is the Office 365 Power Platform and SPFx
When we talk about optimizing the employee experience, it often comes down to the little things. Quite often it's a tiny company-specific task, that costs employees lots of time and nerves. To make these tasks easier, Office 365 allows for heavy customizations.
The Office 365 Power Platform consists on one hand of PowerApps and Flow. They allow you to create customer apps and logic. Need an app for staff to report defects on infrastructure and send them to a centralized location? You can easily do that with PowerApps and Flow. And thanks to the rich integration possibilities of these products to the Azure platform, you can use AI services to automatically recognize items on an image and tag them accordingly.
On the other hand, the O365 Power Platform consists of Power BI. Tired of putting the same management report into a word document every week? Power BI is what you need. You can connect to many data sources such as CRM Systems, Excel Files or even public Websites such as Wikipedia including tables. Concatenate all these datasets into one interactive dashboard, let it refresh itself every week and you get rid of manually creating reports in Microsoft Word.
Last but not least, you can use SPFx to really get the most out of your Office 365 environment. SPFx is a framework designed to add logic to SharePoint sites, Microsoft Teams tabs and in the future even Office documents. Thanks to this, you will soon be able to copy a table from a word document into a teams chat, that will then be updated automatically when the values in the original table in Word change.
At isolutions we are currently working on a prototype of an improved news web part as well as on a quality management system based on SPFx. Talk to us if you have use cases where we could help you using the O365 Power Platform or SPFx.
All of the takeaways of this years collaboration summit show the rapid pace of innovation on the Microsoft O365 platform. New features get released almost weekly providing opportunities for customers to create a steadily improving employee experience. It's a good time to start.
Bei Fragen und Anmerkungen stehe ich jederzeit gerne zur Verfügung. Zögern Sie nicht, mich zu kontaktieren.
Security und Risiken
Ein kleines Beispiel wie du aus deine Geschäftsrisiken, die Risiken für deine…
Weiterlesen
isolutions #BeachBootCamp 2022
Das erste BeachBootCamp in der Geschichte von isolutionsSeit der Eröffnung des isolutions…
Weiterlesen